When a

number

is an

adjective

there is no -s.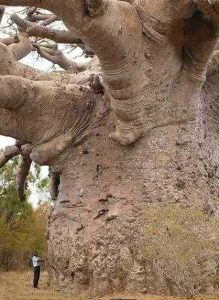 I have a 500-year-old tree.
Also, don't forget we add hyphens to multiple word adjectives that go before the noun.
Tree is the noun, 500-year-old is the multiple word adjective that describes it.
• My ten-year-old daughter.
When the adjective comes after the noun, we use an -s if it is more than one, but no hyphens.
• My tree is 500 years old.
• My daughter is ten years old.
Remember: When a number is an adjective no -s.
Remember: When a number is an adjective no -s.

Re-write and CAREFULLY complete the following sentences. Sometimes you need to use the singular (day/page/etc), sometimes the plural (days/pages/etc) and sometimes with a hyphen (five-day/800-page/etc).

Use the following phrases:

Four mile, three day, 1000 euro, four door, five page, 25 yard, 60 minute.

Remember: When a number is an adjective no -s.

Re-write and CAREFULLY complete the following sentences. Sometimes you need to use the singular (day/page/etc), sometimes the plural (days/pages/etc) and sometimes with a hyphen (five-day/800-page/etc).

Use the following phrases:

Two hour, seven course, 15 minute, 800 page, 25 watt, 18 month, 500 year old, three day.

Remember: When a number is an adjective no -s.

An 8,851.8 kilometre wall. To put it another way. The Great Wall of China is 8,851.8 kilometres long.

 

Remember: When a number is an adjective no -s.

This two-minute video contains ten optical illusions.

Numbers as adjectives
Do this video lesson if you need more help. (7:00)

Numbers as words or digits?
Write the numbers 0 – 10 as words. (2:00)

Vocabulary Video Lesson: The Zodiac
This vocabulary lesson will help you define Aries, Taurus, Gemini, Cancer, Leo, Virgo, Libra, Scorpio, Sagittarius, Capricorn, Aquarius and Pisces. (8:00)