When using the third person singular always add –s to the verb.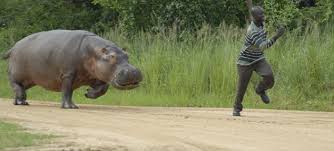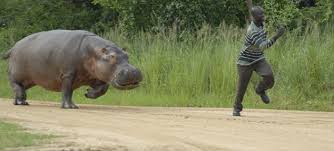 My hippo runs very fast.
• It runs very fast.
• He works in an office.
(He + work + s)
• Maria walks to work.
• Dogs run very fast.
(Dogs = they so no –s after the verb)
With questions and negatives don't add –s.
• He doesn't like football.
(Negative)
• He likes football.
(Positive)
• Does he like football?
(Question)
Remember: He, she, it + s.
Remember: He, she, it + s.

He enjoys cycling.

 

Remember: He, she, it + s.

He walks to work.

Vocabulary Video Lesson: Language
This vocabulary lesson will help you define Jargon, statement, slogan,remark, cliché, sound bite, nugget, terminology, figure of speech and adage. (8:00)

If you only have two minutes then do this lesson.
Me or I? (2:00)